Monday, 17 October 2016 13:43:46 Europe/London
Wiley's Finest Fish Oil products are renowned for its amazing health benefits. Recently, Wiley's Finest was featured in Woman's Own Magazine.
For busy people who work long hours daily, Wiley's Finest Fish Oil products are truly helpful in maintaining your eye and brain health despite the stress.
In a segment in Woman's Own Magazine, nutritionist Rick Hay said, "A fish oil supplement can give better concentration and cognitive performance as well as being great for your eye health and relaxation....
Read More
Monday, 10 October 2016 08:10:47 Europe/London
Last 24th to 25th of September 2016, Cam Expo, UK's leading natural health and well-being event, was a success in Olympia, London. This annual prestigious event gathered various visitors from students, practitioners to healthcare professionals.
Every year, leading and innovative natural healthcare brands in the nutrition industry are showcased in Cam Expo, and among the exciting products featured were Wiley's Finest Wild Alaskan Fish Oil Elementary EPA and Beginners DHA Liquid for kids.
Wiley's Fi...
Read More
Friday, 23 September 2016 10:27:58 Europe/London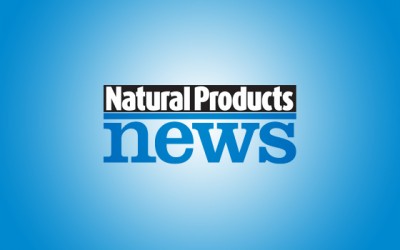 The recently launched Wiley's Beginner's DHA Liquid was featured in Natural Products News UK. This blend, available in strawberry and watermelon flavor, is specially formulated for children to support body development, including healthy eyes, and vital brain and immune function.
This liquid supplement contains guaranteed concentrated dose of MenaQ7®, an advanced form of vitamin K2 for optimal bone health. Of course, it has EPA + DHA Omega-3 too, which can benefit your children's heart health and ...
Read More
Wednesday, 24 August 2016 14:57:46 Europe/London
Wiley's Wild Alaskan Fish Oil of Wileysfinest.co.uk was recently featured in Mirror UK for its effectiveness in relieving psoriasis as it contains guaranteed concentrated dose of Omega-3 fatty acids in each supplement.
Did you know that there are approximately 1.8 million people suffering from psoriasis in the UK? Yes, any person can live with it – even famous celebrities. In fact, even Kim Kardashian West, a reality TV personality, actress, socialite, entrepreneur, and model is distressed from o...
Read More
Monday, 27 June 2016 16:26:07 Europe/London
Better You DLux Vitamin D sprays
and Transdermal Magnesium
features in Purely Yours Spring Magazine
Exclusive article written by leading Nutritionist Babi Chana featuring BetterYou DLux oral sprays.
"Vitamin D deficiency causes symptoms associated with bone diseases, because the body cannot absorb enough calcium. Bones become soft and malformed due to low levels of bone mineralisation. Low levels of blood calcium causes urinary loss of phosphorous and since bone mineral consists of calcium phosph...
Read More
Posted in
Press
By Hannah Farquhar
Monday, 27 June 2016 16:13:27 Europe/London

Best Supplement awarded to TotalNutrition
at the Veggie Awards 2016
TotalNutrition, a unique blend of organically harvested superfoods has scooped the top prize in the Best Supplement category at the Veggie Awards, a true mark of quality in the meat-free industry.

Category judge and Natural Health magazine deputy editor Allison Jacobs, chose BetterYou's TotalNutrition Superfood powder as her winner after trailing the product which delivers whole food nutrients quickly into the bloodstream for i...
Read More
Posted in
Press
By Hannah Farquhar
Thursday, 2 June 2016 14:07:38 Europe/London
An article published in the Daily Express on Tuesday details why every person over the age of 50 should have a daily dose of 'miracle' Omega-3.
Omega-3 – a naturally occurring fatty acid found primarily in fish, nuts, seeds, meat and eggs – has powerful health benefits such as boosting mood, fighting inflammation in the body and improving brain function.
New figures revealed by trade group FSE suggests that if all Europeans over the age of 55 took 1g of Omega-3 EPA DHA every day, Europe would save...
Read More
Posted in
Press
By Connor Gallagher