Sunday, 18 December 2016 17:47:01 Europe/London
Having just watched the 2016 Rio Olympics and seeing so many British men and women win medals, I genuinely feel proud to be British. As a small nation, we have had a profound effect on the world, our language is probably the most spoken.
I remember many years ago meeting Rob. He was always so proud to be a British design engineer. He used to tell me stories of how his Granddad was a British engineer passionate about perfecting a design and using the best materials. I think Rob was both influenced...
Read More
Monday, 5 December 2016 02:43:35 Europe/London
This week, I was enjoying a cuppa with a good friend of mine. She has known me for many years and was keen to hear how I was doing bringing MYTENRING back to market. I explained that it had taken a year of my time and energy and my main mission has been to focus on the solution NOT the problem.
The problem Rob and I identified was that there was a need for a quality; comfortable and durable support ring. At the beginning of the process I was blessed with the confidence that I had THE best product...
Read More
Monday, 24 October 2016 06:41:47 Europe/London
In the past years, vitamins C and E continue to be the top favourites of many supplement lovers. On the contrary, vitamin D does not get the attention it rightly deserves. In fact, recent studies have suggested that up to 50% of adults and children worldwide are vitamin D deficient. This is where supplementation comes in.
Did you know vitamin D is as crucial as vitamins C and E? Yes, vitamin D is helpful for optimal health too. Vitamin D is not a regular vitamin. It's actually a steroid hormone t...
Read More
Monday, 17 October 2016 13:43:46 Europe/London
Wiley's Finest Fish Oil products are renowned for its amazing health benefits. Recently, Wiley's Finest was featured in Woman's Own Magazine.
For busy people who work long hours daily, Wiley's Finest Fish Oil products are truly helpful in maintaining your eye and brain health despite the stress.
In a segment in Woman's Own Magazine, nutritionist Rick Hay said, "A fish oil supplement can give better concentration and cognitive performance as well as being great for your eye health and relaxation....
Read More
Monday, 10 October 2016 08:10:47 Europe/London
Last 24th to 25th of September 2016, Cam Expo, UK's leading natural health and well-being event, was a success in Olympia, London. This annual prestigious event gathered various visitors from students, practitioners to healthcare professionals.
Every year, leading and innovative natural healthcare brands in the nutrition industry are showcased in Cam Expo, and among the exciting products featured were Wiley's Finest Wild Alaskan Fish Oil Elementary EPA and Beginners DHA Liquid for kids.
Wiley's Fi...
Read More
Friday, 23 September 2016 10:27:58 Europe/London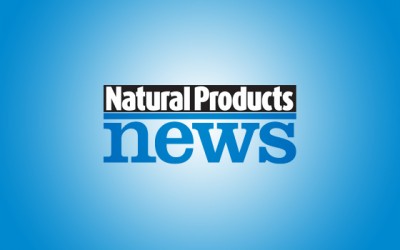 The recently launched Wiley's Beginner's DHA Liquid was featured in Natural Products News UK. This blend, available in strawberry and watermelon flavor, is specially formulated for children to support body development, including healthy eyes, and vital brain and immune function.
This liquid supplement contains guaranteed concentrated dose of MenaQ7®, an advanced form of vitamin K2 for optimal bone health. Of course, it has EPA + DHA Omega-3 too, which can benefit your children's heart health and ...
Read More
Tuesday, 30 August 2016 07:55:09 Europe/London
Matcha has existed for centuries already but just making its "moment" in the beverage industry just recently, which is quite odd, knowing the superb nutritional properties it holds. Today, matcha goes beyond its tea form; you can now drink it through a range of "go to" drinks.
The origin of matcha dates way back in China over 800 years. This drink is made from green tea leaves that are dried and grounded into a fine powder, originally Zen-Buddhist in China used matcha as a ceremonial drink where ...
Read More
Wednesday, 24 August 2016 14:57:46 Europe/London
Wiley's Wild Alaskan Fish Oil of Wileysfinest.co.uk was recently featured in Mirror UK for its effectiveness in relieving psoriasis as it contains guaranteed concentrated dose of Omega-3 fatty acids in each supplement.
Did you know that there are approximately 1.8 million people suffering from psoriasis in the UK? Yes, any person can live with it – even famous celebrities. In fact, even Kim Kardashian West, a reality TV personality, actress, socialite, entrepreneur, and model is distressed from o...
Read More
Wednesday, 24 August 2016 06:54:44 Europe/London
Flaxseed oil is becoming more popular in health-conscious people nowadays. Why not? Flaxseed oil has several health benefits and can even be used for beauty purposes.
Flaxseed oil is the extract of the seeds of the flax plant. People often confuse flaxseed oil for linseed oil. Both oils came from flaxseeds but processed differently for varying purposes. Flaxseed oil is made for human consumption while linseed oil is used for industrial purposes.
One of the most abundant nutrients in flaxseed oil i...
Read More
Monday, 27 June 2016 16:26:07 Europe/London
Better You DLux Vitamin D sprays
and Transdermal Magnesium
features in Purely Yours Spring Magazine
Exclusive article written by leading Nutritionist Babi Chana featuring BetterYou DLux oral sprays.
"Vitamin D deficiency causes symptoms associated with bone diseases, because the body cannot absorb enough calcium. Bones become soft and malformed due to low levels of bone mineralisation. Low levels of blood calcium causes urinary loss of phosphorous and since bone mineral consists of calcium phosph...
Read More
Posted in
Press
By Hannah Farquhar